Behind the Scenes:
Pink

Van Life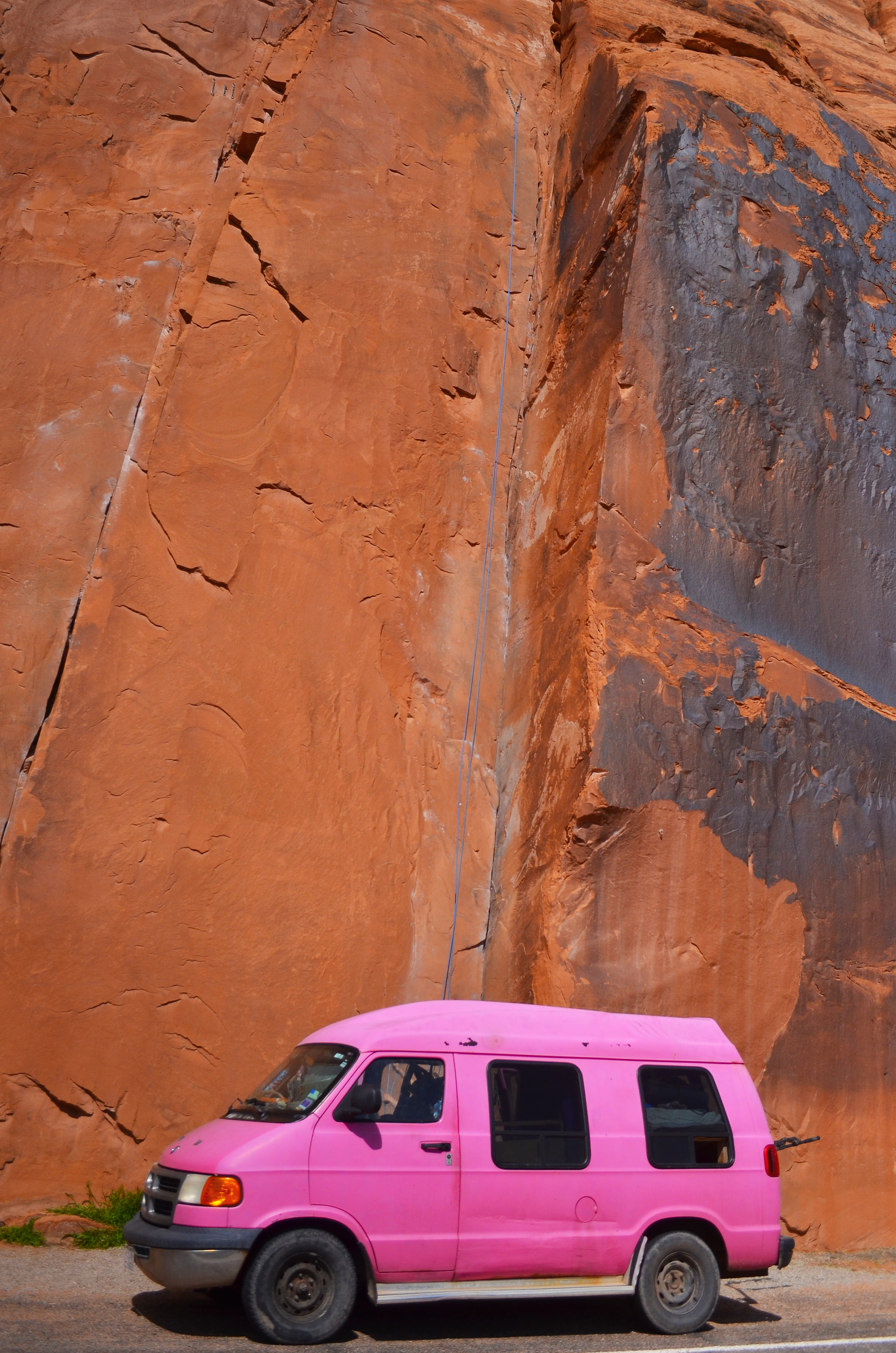 The first time I met Maja Sowa was the morning after an all-night festival in the middle of the desert. She was the only other person determined as me to go climbing the next day and thank god for that because we've been friends since.

The backstory of how Maja came-to-be is way too complicated to describe. However, to paraphrase her life:


Maja climbs harder than you.


She owns and lives in a pink van (which is quite distinctive compared to the rows of white sprinters normally owned in the dirtbag climbing scene).


Her best gal is husky named Nika, often referred to as the most beautiful girl in the world.


In the off-season she lives and blows glass in a broken-down bus in Moab, which is how #pinkvanlife came to be during a rainy spring day.

In order to better sell her glass, we decided to 'brand' (not sellout?) her lifestyle a little bit better. We gathered the appropriate hashtags and photographed her van, the glass blowing studio, Nika, and climbing.

Here are a handful of the photos below.

In the studio.



Working on a custom order - a small black cactus pendant.



Climbing up 30 Seconds over Potash, an easy 5.8 on Wallstreet.



After trying to take a photo with Maja, she decided to strip down to her rack instead.


A small glass carabiner.


Eh, looks the same. Would you whip?


Nika aka the prettiest girl in the world! ....who will only pose if I have a treat.
A series of glass cactus pendants.


A handful of small green cacti pipes that sold very fast.