The Boy's Club
In the winter of 2019 I traveled to British Columbia. My initial work was to cover the Freeride World Tour, but I decided to take the opportunity to reach out to the local Revy crew The Blondes to write a feature on them. Different outlets wanted different content so I didn't deliver an article that I could confidently stand behind. Here's the piece I wish I published.

When a powerhouse ski film company uses three women instead of one it makes headlines. It's called groundbreaking. It generates conversations, articles and a marketing technique that toys with the idea that maybe the token women skier was a phrase of the past.

While the amount of women featured in ski films is at an all-time high, their screen time is still disproportionately low.

Luckily, that doesn't stop women from breaking into the scene. Out of the woodworks in Revelstoke, BC come three ladies who ski daring lines, huck big cliffs and have no problem laughing at their own backflip crashes over a couple of beers. The Blondes, consisting of Emily Childs, Janelle Yipper and Tonje Kvivik, may be unfamiliar names now but they are quickly becoming the to-watch group in the ski world. Instead of waiting for companies to approach them they set out to make their own season edit.

In 2017 the trio pooled their dollars together to purchase a singular secondhand snowmobile and filming equipment. Their first and most loyal sponsor was
Revelstoke Valley Retreat,
owned by longtime local Ryan Cronsberry. In order to get footage, two would tandem ride their snowmobile up to the ridge while one stayed behind to film their lines. While the process proved difficult to capture the clips needed (in part because they all preferred to ski rather than film), with the help from friends they were able to put together a season edit unique to anything else already out.
While there are hundreds of edits of skiers snowmobiling to remote areas in search of untracked runs, there had yet to be one solely with women. Their first season edit,
Let's Get Sketchy
, broke barriers into the boy's club that most didn't realize existed.
It created a new conversation: Who are these girls, how do they send so hard and where the fuck did they come from?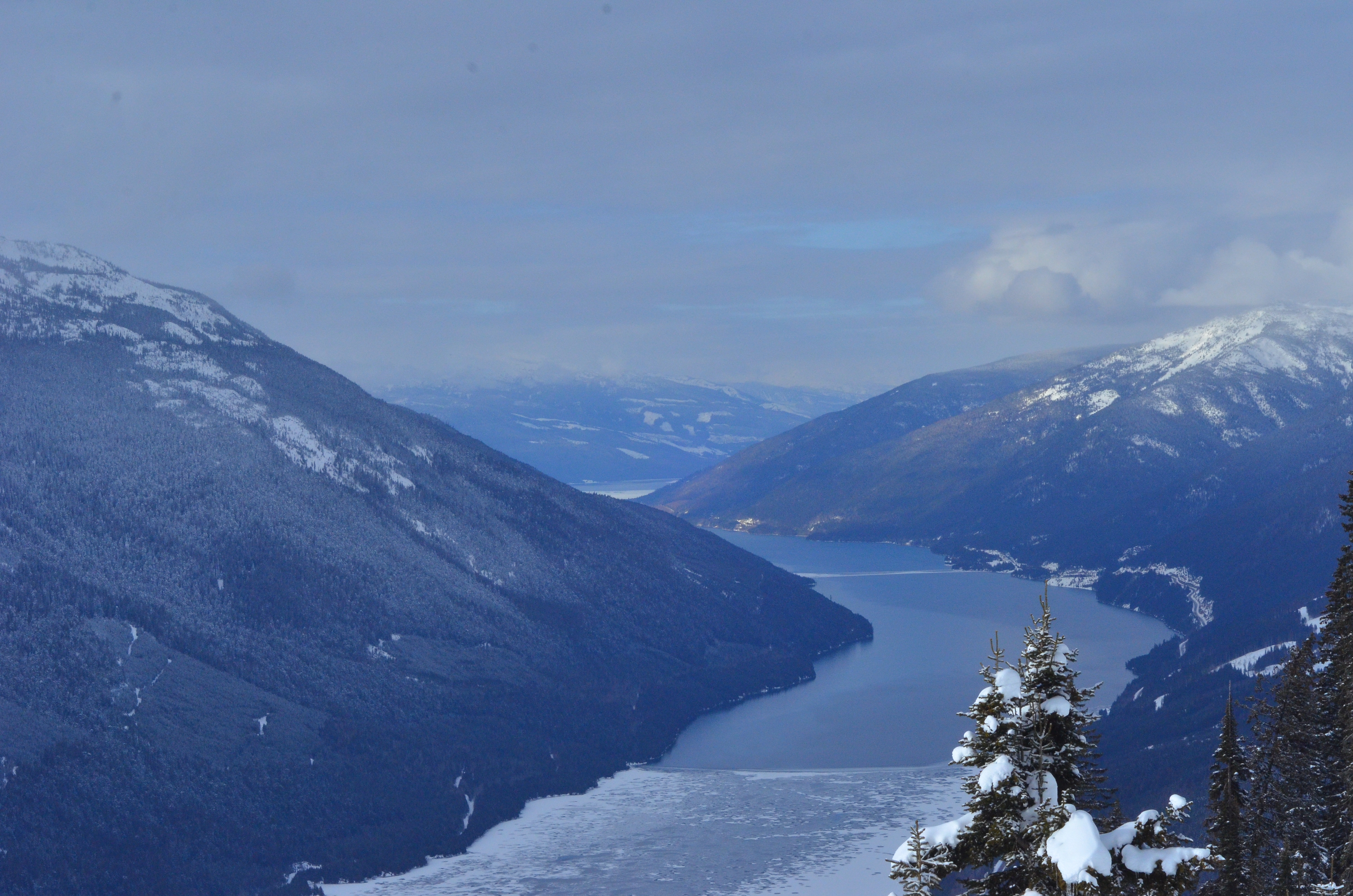 Three years ago, Emily, Tonje and Janelle decided to pack up their skis and make their move to Revelstoke without any prior knowledge of each other. Emily came by van, Janelle by truck and Tonje by plane. All three moved to the small mountain town for the same radical reason - to ski powder in some of North America's best terrain.

All three quickly became enchanted by not only the mountains but also the people in this small town.


For locals, it was no secret that their mountain culture was slowly attracting more women who live by the phrase 'high risk high reward.'
Emily is originally from a remote town in northern BC with a background in ski racing. She met Janelle at Revelstoke Mountain Resort where they were both practicing their tricks in the park - which comes as no surprise since Janelle grew up competing in freestyle competition in Calgary, AB. It was then that Emily introduced Janelle to Tonje, who hails from the Alps in Norway.

The trio clicked. With similar goals, skills and sense of humor they all made a pact one drunken night in town to come back the next winter and manifest The Blondes into reality.
In 2018 The Blondes released their slightly more polished second edit -
How to Chuck Your Carcass
, which to-date has received over twenty-thousand views online. With momentum from their season edits, they were invited to enter the Intersection Film Competition at the World Ski and Snow Festival that same year.
In a week's notice, The Blondes delivered an edit that showcased some of the best skiers in varying styles including freestyle, big mountain and good ole' powder skiing.
Recruited friends include Andrea Byrne, Jess Hotter, Alex Armstrong, Amber Nelson, Jessa Burke, Ginny White, Isabella Tvede-Jensen and Mina Itaba.
The final product,
Blonde Highlights

, won fan favorite and was the first-ever Intersection Film entry that featured only women. The contest began in 2010.
The 2019 winter in Canada was historically cold and dry. The mountains lacked the same snowpack the three happily filmed in for the past two seasons, which meant they landed hardpack instead of powder. Instead of calling it quits, they were more determined than ever to find fresh lines in the backcountry that expanded well outside the realms of their regular zones.

With three registered sleds in total, they began making their way deeper and deeper into the mountain ranges surrounding Revelstoke.

The Blondes' ambition and drive doesn't come from shiny gear sponsorships, Instagram likes or wanting to be the voice of all women skiers.
It revolves around their absolute love of skiing. And powder. And hucking their carcass.